Sources: http://projectpowder.outspark.com/guides/trick-licenses

These licenses allow user to use any tricks they have learned. You can acquire these licenses by entering quest for each Trick Licenses and clearing the challenge.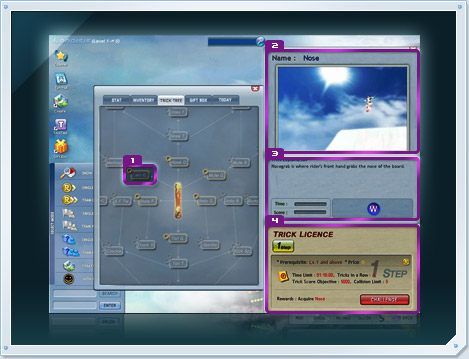 The Tricks
The Trick Tree displays all the tricks that are available to you in a button format. When you press these trick buttons, a Trick Quest pop-up display appears. For a a list of all the in-detailed information on the tricks in the trick tree, go to the Trick Tree Guide.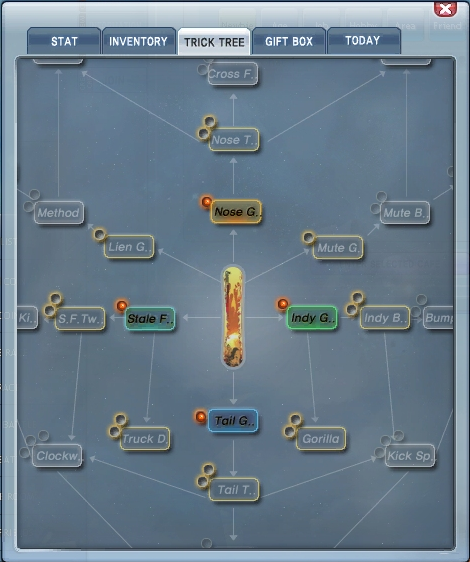 1. Quests for each trick are displayed as a little circle icons. These circle icons turn red when the quest is completed.
2. All tricks are learned in sequence according to the hierarchy of the Trick Tree and all tricks have their appropriate level restrictions.

The Trick Movies
Watch a video of any selected trick to see all of its capabilities.
3. Trick descriptions All the descriptions about the tricks are displayed here with helpful pictures, durations, directions, and graphed earned trick points.
4. Quest descriptions Check out all available quests for each trick in its hierarchy and the required licenses.